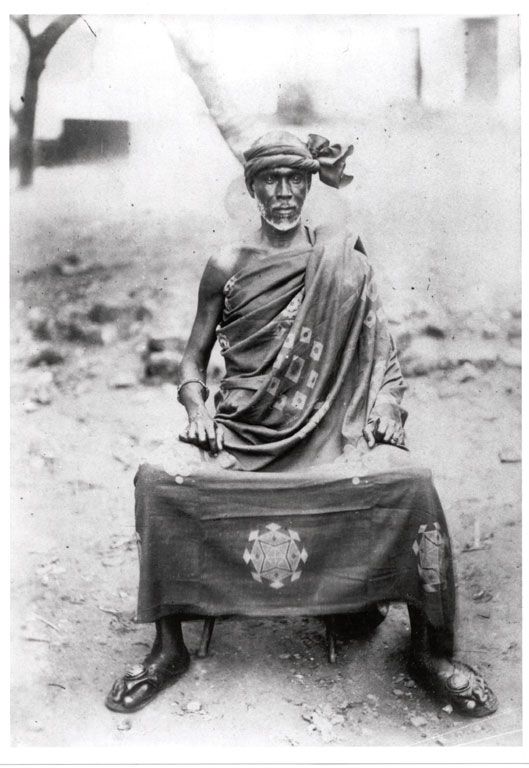 Remembering Nana Kobina Gyan I
Nana Kobina Gyan was born in Elmina to Kobina Conduah, on 13th February 1821. He became Edinahene in 1863. During his father's reign, Kobina Gyan was sub-king (ohin nadir ekyen) and acted as a prominent spokesperson for the Elmina community.
Nana Kobina Gyan never flew the English flag given to him by Pope Hennessy and refused British payment of kostgeld. The new British governor Robert William Harley decided to test Nana Kobina Gyan's loyalty by requesting him to take an oath of allegiance to the British on 12 March 1873. When Kobina Gyan refused, he was arrested and taken by boat to Cape Coast, before being exiled to Sierra Leone.
Nana Kobina Gyan's exile would last 21 years. With the assistance of Elmina District Commissioner Hendrik Vroom, who collected him from Sierra Leone, Nana Kobina Gyan again set foot on Elminan soil on 17 May 1894 and was again proclaimed king. Less than two years later, on 12 March 1896, Kobina Gyan died. He was buried in the Dutch Cemetery of Elmina.
In remembrance of this great king of Edinaman there will be a wreath laying ceremony at the Kobina Gyan square and a libation pouring in his honour.