Exploring Ghana's top most historical community.
Overview
Trip Outline
Trip Includes
Trip Excludes
Gallery
Booking
FAQ
On this tour we will be exploring Ghana's top most historical community. The enchanting town of Elmina is a fishing port on the south coast of Ghana, in West Africa. It's known for its beaches and for its role in the former transatlantic slave trade. The Elmina Castle or St. Georges Castle, built by the Portuguese in 1482, was a base for trading slaves, gold and ivory. The 17th-century Fort St. Jago was used by the Dutch to attack Elmina Castle.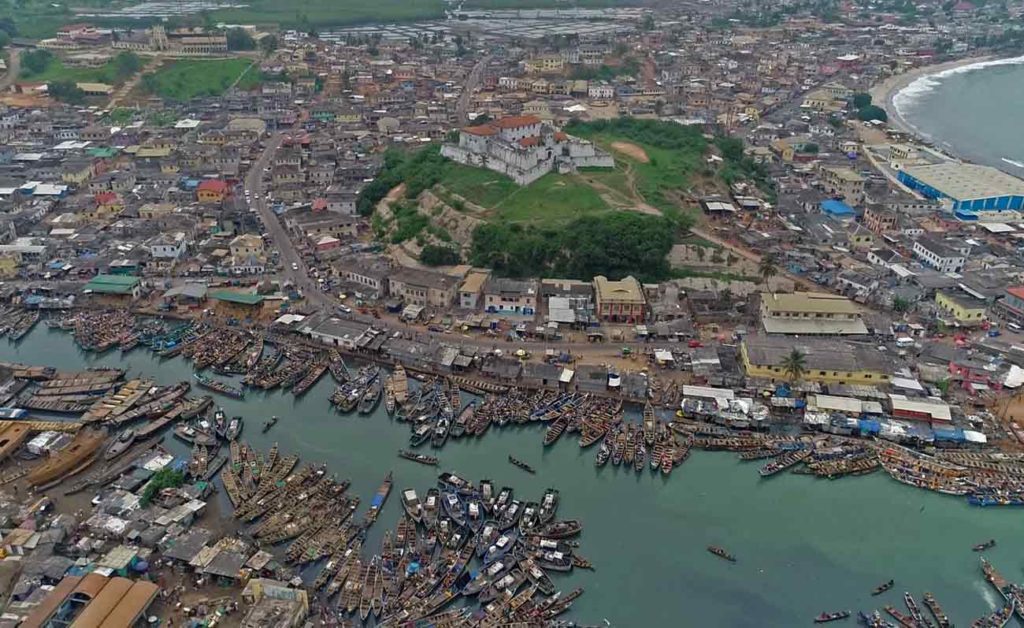 HIGHLIGHTS
Elmina Castle
Fort St Jago
Kobina Gyan Square
Posuban
Boat Yard
17th Century Dutch Cemetery
Drumming & Dancing Workshop
Dugout Canoe Mangrove Tour
Nightlife.
Itineraries
Day 1
Day Tour
We will spend the entire day exploring and learning about the history and the way of life of the inhabitant of Elmina. We will visit the Elmina Castle, the oldest European building in existence below the Sahara, the fort Jago, and the salt mining village. After lunch we will go on a walking tour through the town pass the ancient historical buildings and some stone aged houses, and 17th Century Dutch Cemetery, the Posuban Shrine. Later in the day we will go for a mangrove canoe tour and engage in an African drumming and dancing workshop – a beautiful way to end our day tour.
Entrance Fees
Lunch
Water
Snacks
Accommodation
Tips
Personal beverages
Transport (This is however based on the start point of the trip)
Pricing Name

Start

End

Group (Min-Max)

Pricing
Yes you can take photographs of people only with their permission.
you can take pictures at the historical sites with your mobile devices. Any gadget aside your mobile device attracts a fee.