June 2, 2021
Launch of 18-Month Tourism Campaign To Boost Domestic Tourism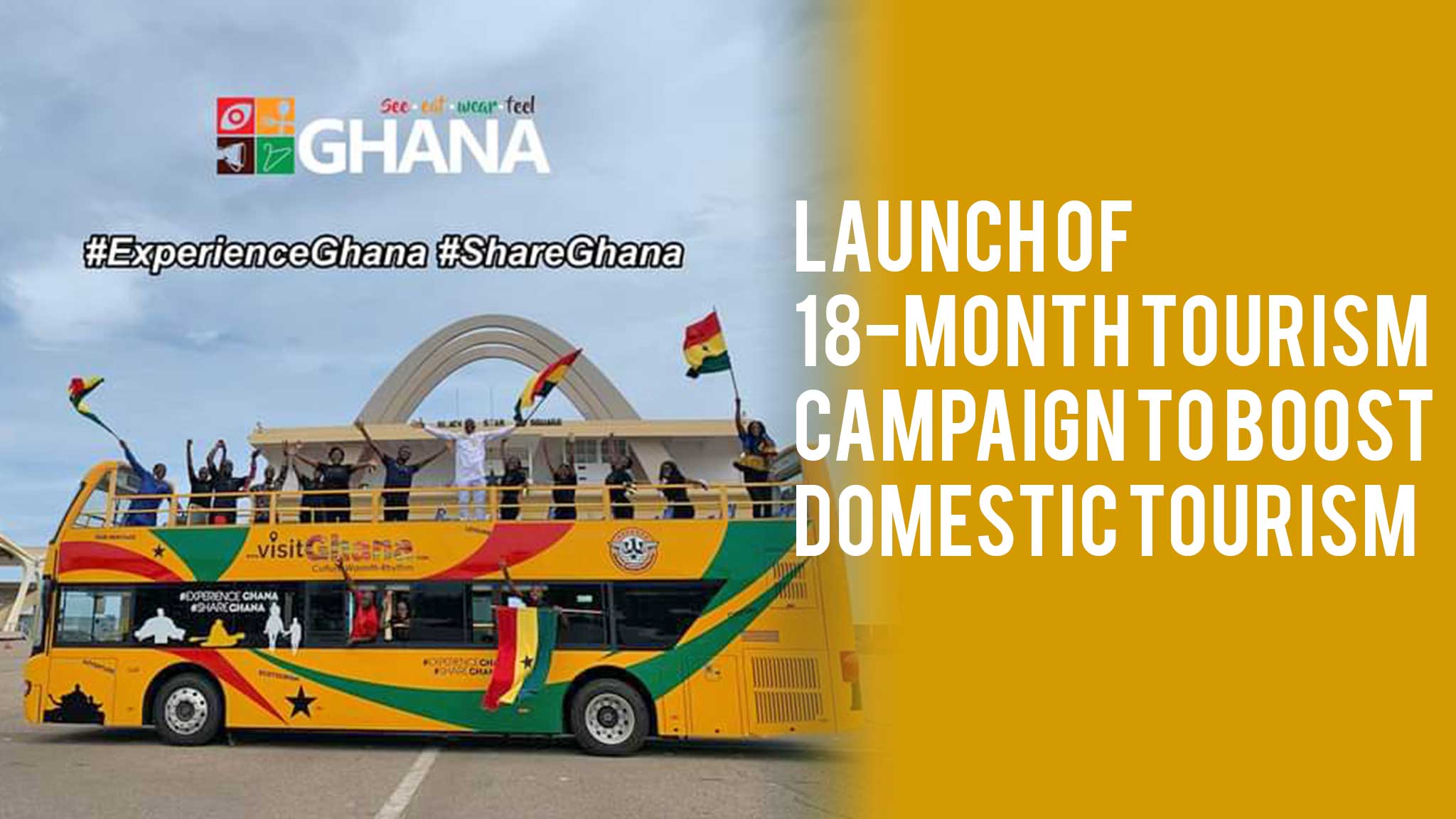 Under the auspices of the Ministry of Tourism, Arts and Culture, the Ghana Tourism Authority, the Ghana Tourism Federation (GHATOF) and other tourism industry players an 18-month tourism campaign to whip up interest in domestic tourism to revamp the sector in post-COVID-19 has been launched.
The initiative is part of the effort by the government to make the sector more attractive and affordable to both local and international tourists was launched on Tuesday, 1st June, 2021 at the Labadi Beach Hotel.
Dubbed: "Domestic and Regional Tourism Programme", the campaign seeks to increase arrivals to 600,000 by 2022 and one million by the end of 2024. The campaign is designed to accelerate the pace of tourism recovery through a renewed focus on domestic and regional markets.
Launch
The Minister of Foreign Affairs and Regional Integration, Ms Shirley Ayorkor Botchwey, who represented the President, Nana Addo Dankwa Akufo-Addo, to launch the campaign in Accra yesterday, said the programme was also aimed at increasing arrivals of West Africans from 180,000 to 400,000 by 2024.
She also said the campaign would, among other objectives, promote city tours in regional capitals, using double-decker buses and "boneshakers" to whip up interest.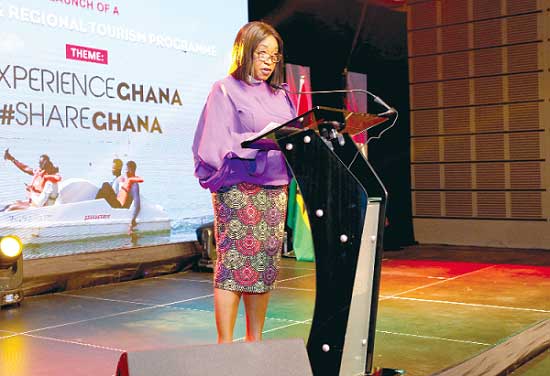 She urged the Tourism Ministry to collaborate with all stakeholders, including the public and the private sectors, to come up with more innovative solutions to domestic tourism in the country.
"Fortunately, Ghana abounds in major heritage, arts and cultural resources, such as forts and castles, national parks, palaces, wildlife and festivals, which can be promoted and marketed for tourism purposes," Ms Botchwey added.
The minister also said the continuous favourable ranking of the country by the World Economic Forum Global competitive report as a politically stable, safe and secure environment made it a preferred tourism hub.
Collaboration
The sector Minister, Dr Ibrahim Awal, said tourism was a consensual activity which needed the collaboration of both the private and the public sectors to succeed.
He said his outfit was working towards developing two iconic tourist sites in each region to attract both local and international tourists and ultimately make the country the preferred tourism destination in West Africa.
As part of the campaign, he added, educational, business and religious tourism would be promoted to ensure national integration and cohesion.
For her part, the President of the Ghana Tourism Federation, Mrs Bella Ayayee Ahu, welcomed the initiative and appealed to the government to support the industry with funds, including flexible loans, to make the sector more affordable and attractive.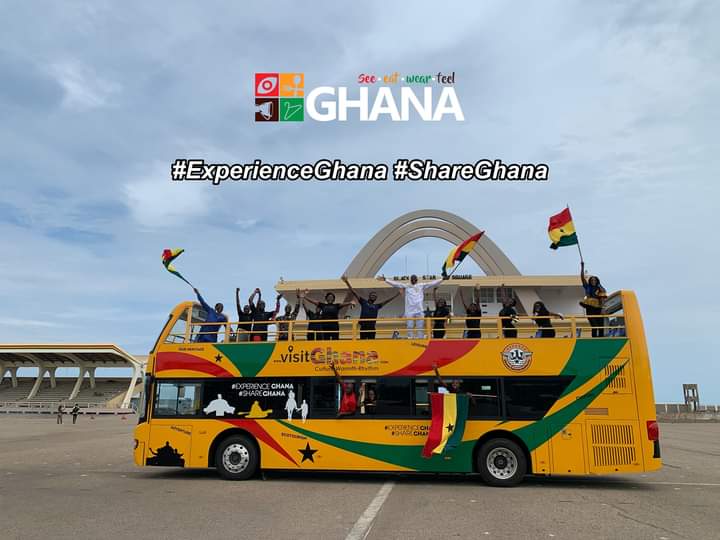 The campaign is themed: #EXPERIENCEGHANA #SHAREGHANA.
As part of the campaign, industry stakeholders are offering discounted packages including tours, accommodation, transportation and mouth-watering prizes to enable the public experience all that Ghana has to offer in terms of tourism. Some of the activities earmarked include:
• Travel Share and Win Campaign where people are expected to travel to anywhere in Ghana and share their photos and videos on social media to get a chance to win prizes. Other activities include:
• Discover, Write and Win
• PANAFEST/Emancipation
• Taste of Ghana (Gastronomy Fair)
• Meet In Ghana Travel Show
• See Ghana on STC and VIP coaches
• December-In-Gh.
The campaign is expected to run for the next 18 months