December 29, 2019
Edina Bakatue Launch slated for January 28, 2020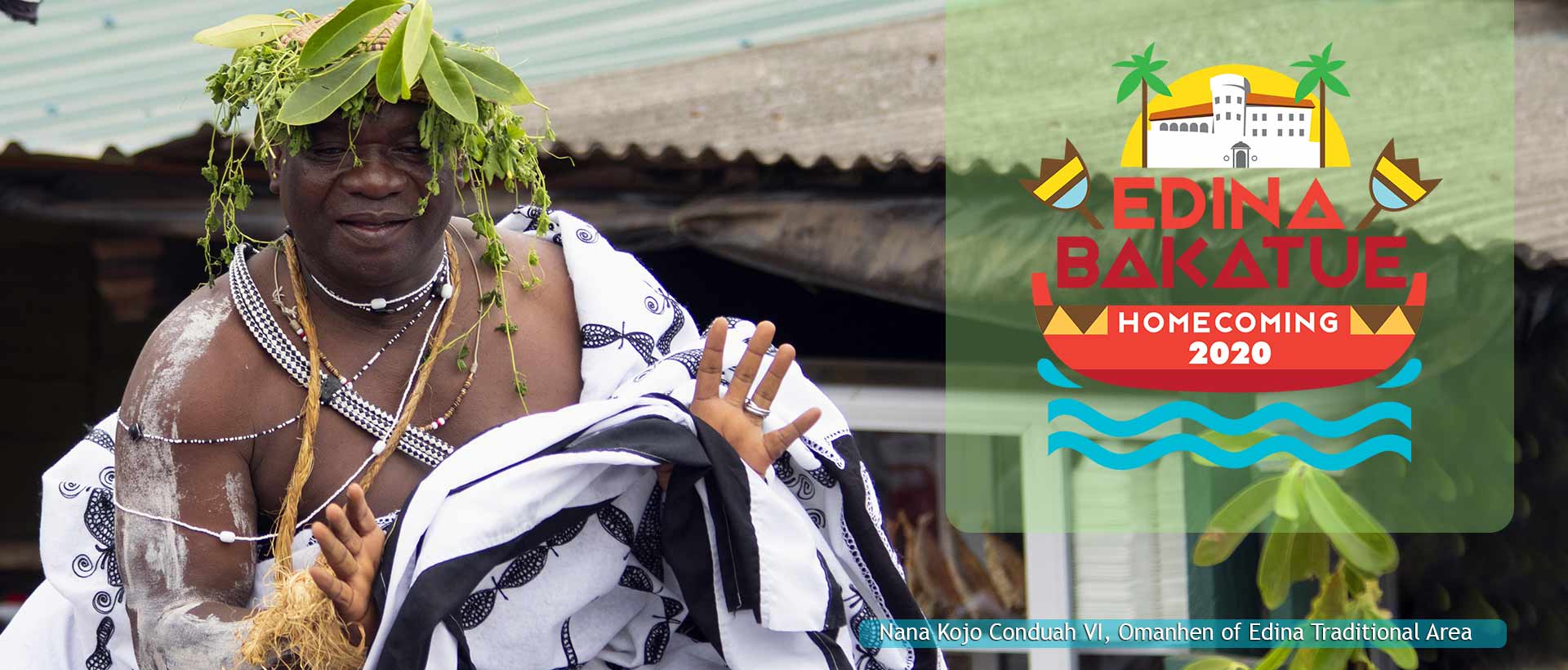 The launch of next year's Homecoming edition of Edina Bakatue has been slated for 28th January, 2020. The date was arrived at after consultative meetings with the Edina Traditional Council. The two parties, with a common interest agreed on the said that and also chose the venue for the occasion to be the Benya Shrine also known to the locals as Buw Enyim.
The launch of the programme will herald the month long programme of activities lined up for the festival. Nana Kojo Conduah VI is expected to grace the launch along with other prominent names from his palace and the traditional Council.
The 2020 Bakatue Homecoming will take place between the months of June and July, 2020. It is expected to bring home sojourned families who haven't made the journey back home for a long while. It will bring together long lost friends and families from far and near. The Bakatue festival is an annual festival celebrated by the chiefs and people of Edinaman. Bakatue is more than a festival, it is the very embodiment of the people of Elmina it holds their history culture and heritage. During this time the true meaning of being an Elminian is brought to bare through the abundant display of the rich culture and history of the people. Bakatue is about fostering unity, bonding and giving thanks to God the creator, our ancestors and to offer sacrifices to appease souls of the departed who the living still count on for blessings and to chat a path to the future.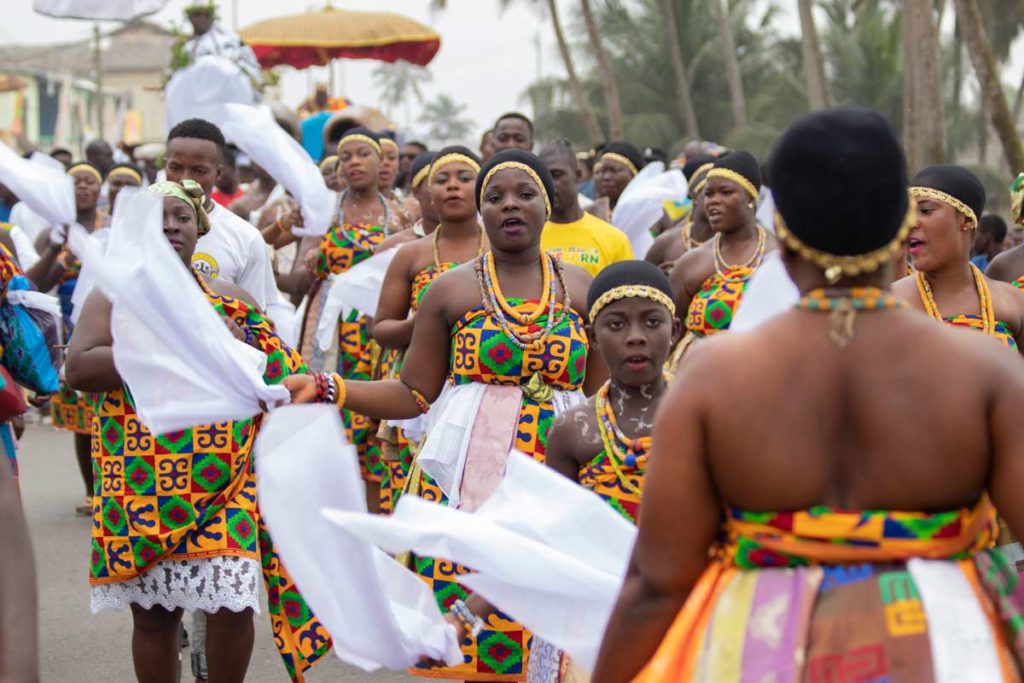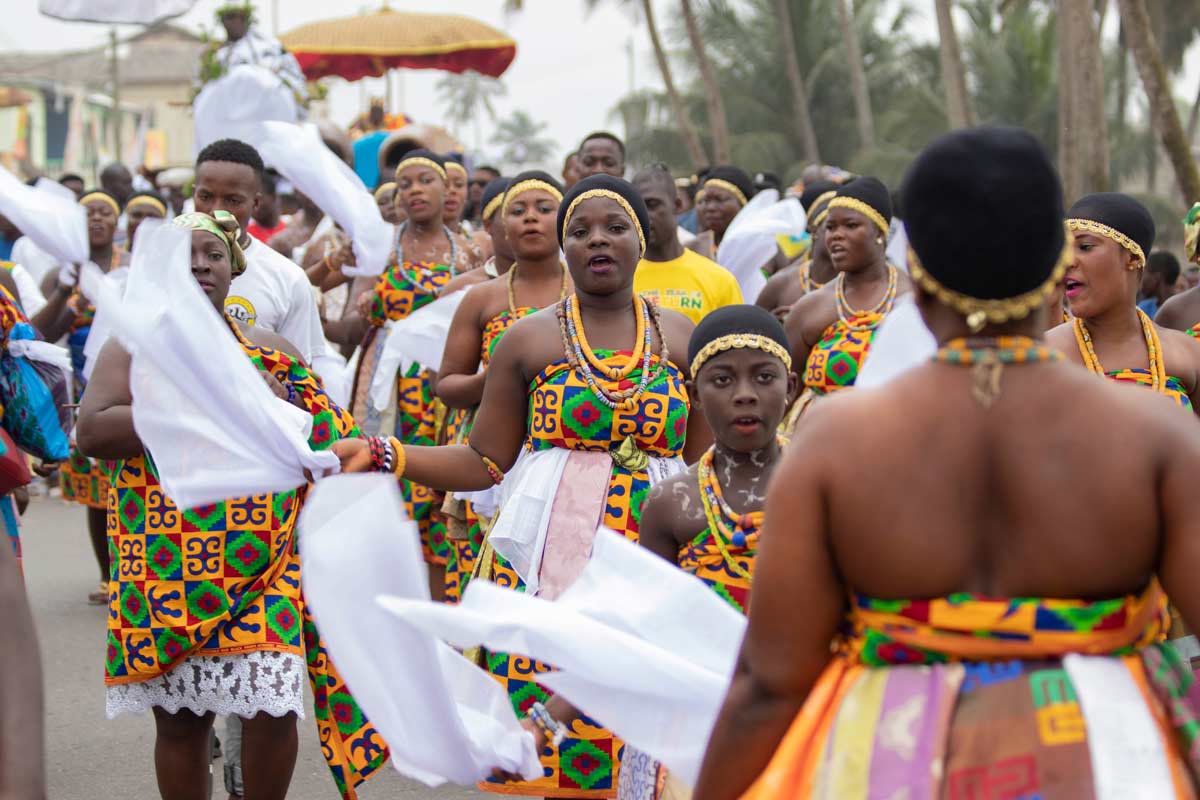 Brand Elmina will bring you all the details and live coverage from now till July 2020 so keep following us for the best of the events. To be a sponsor or be part of the commercial activities please contact us via email info@brandelmina.com or call us on 0542 757 671 / 0246 438 944 / 0544 581 835